Hello
Let me introduce myself,
I am an Architect with a deep passion for Lighting Design and 3D Visualization.
Having obtained my Masters Degree in Architecture from the Polytechnic of Turin in 2012, I decided to delve deeper into the world of contemporary architecture and explore shapes and forms that cannot be captured using traditional two-dimensional methods. To this end, I pursued a specialist course to acquire specific competencies in the field of 3D modeling, visualization, and BIM software.
Currently, I work as a Senior Lighting Visualizer within the lighting team at Foster + Partners. My role involves the crucial task of translating complex lighting schemes created by the lighting designers into an immersive 3D environment, ultimately transforming them into visual representations and physically accurate simulations.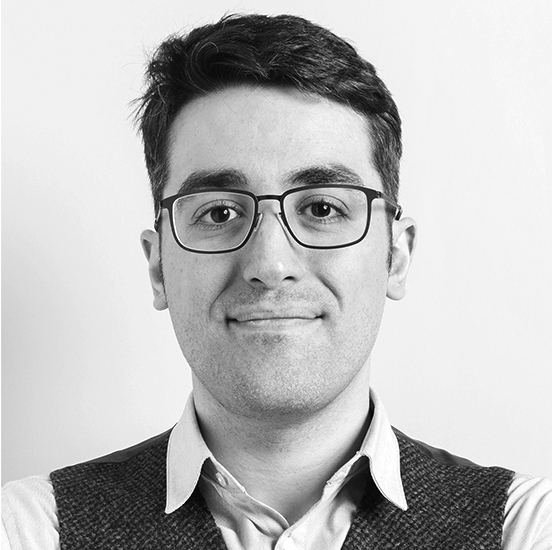 Work
My career so far.
I take pride and feel honored to have worked in every job listed here, as each experience has significantly contributed to shaping my professional persona
Senior Lighting Visualiser
Within the company, my responsibility involves creating Lighting Design visualisations for concepts and schemes using physically-based rendering. Additionally, I support the team in designing, comprehending, and advancing design strategies through visualisation while also generating design reports. Moreover, I am responsible for teaching my colleagues how to utilize 3D Visualisation software and our light representation workflow through specialized courses and mentoring.
Architect / 3D Visualiser
As a freelancer, I have had the privilege of collaborating with diverse groups of architects based in Italy and worldwide, specializing in an array of fields such as architecture, urban planning, interior and landscape design, and product design. I have been a part of various projects for cultural, commercial, and government clients across Europe, Asia, and the Middle East. The objective of each project was to attain the most innovative, thoughtful, and compelling outcome while keeping the clients' needs at the forefront of our focus. My scope of work included not only architectural design and creating 3D renderings and visualisations but also energy certifications and planning applications.
Architect / 3D Visualiser
As a key member of the team, my primary responsibility entailed modelling and rendering architectural designs received from collaborating architectural firms, with a specific focus on creating compelling interior and exterior visuals for shopping centres and commercial complexes. Additionally, I was entrusted with managing client communication and stakeholder liaison to ensure seamless coordination and timely delivery of projects.
Instructor / 3D Visualiser
InRender Academy (formerly SGI Studio)
During my time at SGI Studio, I worked as a 3D visualiser and a CG instructor, carrying out a range of responsibilities. My primary focus was on developing promotional and commercial visualisations for architecture, with a keen eye for detail and a focus on achieving the most impactful outcome. Additionally, I played a pivotal role in imparting knowledge to aspiring CG professionals, delivering comprehensive courses in 3DS Max, Vray, and Panoramic render techniques.
Memberships
I am member of the following professional bodies
Education
My learning path.
I strongly believe in the value of continuous learning and remain committed to staying updated with the latest news and technologies in my field.
Virtual Architecture Master
The Master's program I undertook equipped me with the necessary proficiency to excel in 3D modelling and Rendering programs. The coursework comprised an extensive range of subjects, including Photography in Architecture, Photographic Composition, Video Compositing, Light Compositing, Video Direction, Video Editing, 3D modelling (using 3DS Max, Rhino, Sketchup, Autocad), Rendering (employing VRay, Mental ray, Maxwell), Graphics, Animation, and Visual Effects. As a result, I am well-versed in each of these areas and have honed my skills to deliver exceptional results in my professional pursuits.
Master's Degree in Architecture
I obtained an excellent academic achievement, securing a Second Class Honours, 2:1, with a grade of 105/110 in my academic program.
Bachelor Degree in Architecture
I achieved a remarkable academic record, graduating with a First Class Honours, 1st, scoring 108/110 in my course of study.
Tools
Some of the software I use